In the beginning, says the Bible, "God created the heavens and the earth." (Genesis 1: 1) Again, "In the beginning was the Word, and the Word was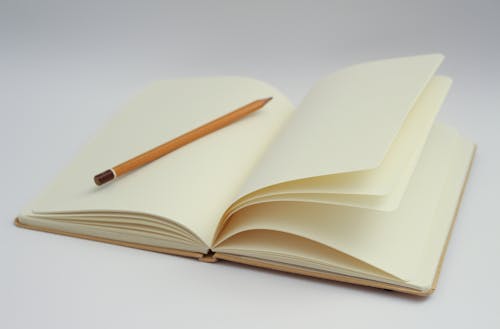 with God, and the Word was God." (John 1:1) When you continue reading the book of Genesis, there was no concern about the climate. Everything
Failing is different from being a failure. Everyone fails. But everyone is not a failure. Failing is missing to put the right combination together for a specific purpose. A failure is someone who decides to stop trying. Not everyone can get to the same point at the same time. Some people start with a better cultural capital than others. Imagine someone whose father is a strong moral support. when they start a business, their father will tell them how he believes in them and even gives them some advice on how to jump some hoops. Imagine another person starting in the same industry with no support system. While a support system is not the sole factor for success, it is a significant asset we all must consider. The one might emerge faster than the other in this context but that doesn't mean that the one is a success and the other is a failure. This is where we need to call on our intimate strength and let nothing deter us. You may fail ten thousand times. But you are not a failure until you decide to stop trying. Therefore, keep trying. You might get there before anyone even expects you to the top.
was orderly and on check. There was no concern about large scale conflicts such as wars and terrorism. There was no concern about inequality generated by income or discrimination. Nowadays, about 40% of millennials think that these three problems: climate change, inequality, and large scale confits are the three biggest problems of our lifetime. You may not agree, but these three problems alone can destroy this world in a heartbeat.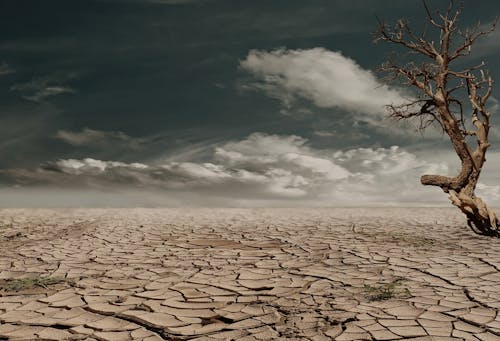 How did we get ourselves here from a world as calm as this earth once was? How do we get ourselves out of here? Is there hope for humanity on earth or should we just continue with our space exploration to deport humans to Mars someday?
The good news is, with success in Mars or not, there is hope for you and I. We must talk to God to find hope, which is why I created a very simple step-by-step program to show you how to talk to God.
Here it is. The 5 Models of Prayer you can use immediately today.

Since 2013, NASA and the NOAA tell us that the world has been experiencing its warmest years in history, with 2016 being the warmest year since 1998. Now if you asked yourself, "What does that have to do with me?" understand that there are several problems that come with global warming. These problems have a lot to do with you and me.
One effect global warming brings is stronger and more devastating hurricanes. Hurricanes kill. The world has less and less fresh water available. Human beings cannot survive starvation from fresh water. Some diseases such as malaria or Zika will spread across the globe. All these are deadly, and they are the extension of global warming. Are you still asking yourself what global warming has to do with you? It has everything to do with all of us, and only a higher power can save us from here.
5 Models of Prayer will help you expose yourself to the Holy Spirit constantly without Whom humanity is doomed.
Click here to add your program to cart.

Maybe you don't even believe that global warming is real. No one can make you believe what you don't want to believe. And let's just think for a moment that global warming is a hoax, what about inequality?
Income inequality is real. Here is a chart taken from inequality.org. See for yourself.
This is not just the discourse that pretends that rich people are hated by poor people or that rich people are smarter than poor people. It's a fact that the income inequality is savagely broad, and it has been for the last 30 years. There is nothing showing that this trend is going to stop anytime soon. Whether the super-rich deserve their assets or not is not going to solve inequality. But this gap in income is a sociological problem. Inequality is not good practice if it's intentional
In addition to income inequality, discrimination is also a big business nowadays. Pew Research reports all kinds of ongoing discriminations in the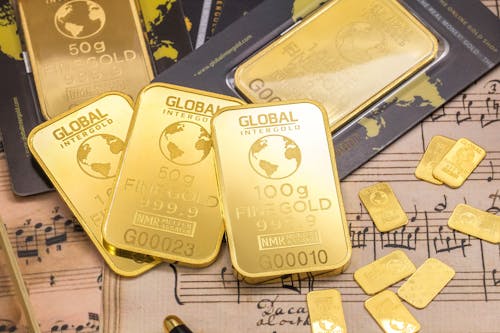 world today. Race, gender, religion, and national origin across the globe all constitute ground for discrimination. Even the presidency of Barack Obama in the United States – which was erroneously thought would temper down discrimination – didn't change much of this discrimination. Only God will change it. We need to know how to talk to Him.
Get this program to learn how to talk to God today.

When you live in a place where there is no war, you can't quite understand what's going on in war-stricken zones in the world. But families have split apart, some have perished entirely, and some others have lost their family members and possessions. The day before writing this down, we received the visit of friends of ours. The woman was telling us how they had lost everything back in their country. Her husband was left with two shirts and two pants only.
Wars and large-scale conflicts are a deterrent in this world. It wasn't so until the devil invited himself on earth.
"Therefore rejoice, O heavens, and you who dwell in them! Woe to the inhabitants of the earth and the sea! For the devil has come down to you, having great wrath, because he knows that he has a short time." (Revelations 12: 12)
After losing his battle in heaven, the devil came down on earth with a fierce anger to destroy the earth. Humankind could've kept the integrity of this earth had he resisted the devil's temptation. But our ancestors gave up our privileges by choosing to trust the lies of the serpent. Now even if we wanted to, we couldn't stop fighting each other. Even if we wanted to, we couldn't save ourselves from the damnation of this world. But there is one that puts a stop to every controversy: His name is Jesus. He said that we should ask everything in His name. Do you have something to tell God today?
Get this program:
5 Models of Prayer: How to Pray Fervently Well and Expose yourself to the Holy Spirit Constantly

Human's imagination has gone wild. God predicted that knowledge would increase (Daniel 12: 4,) but humankind has twisted their abilities to please and destroy the flesh. There is a strong possibility that humans can control the weather these days. They can influence the earth magnetic waves and can generate so much energy that can make the temperature jump in a specific area in the world by double digits in a matter of minutes with the papers of the Croat Nikola Tesla.
Allegedly, the Syrian regime used Sarin Gas on civilians making a consistent number of casualties. Countries across the globe continue to test ballistic missiles defying the UN Security Council resolutions. An explosion of a nuclear bomb can cause death up to a 8-km or 5-mile radius from the impact point as well as radiation lasting for a long time. The world weaponry is insane.
The US 2016 presidential election was tempered with by Russian hackers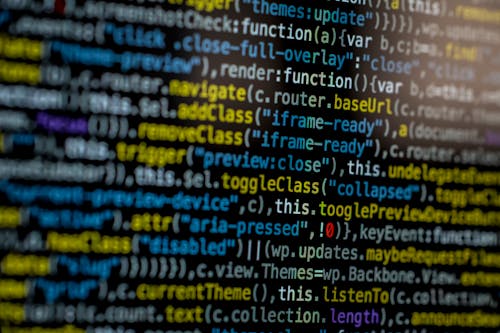 that demonstrated their efficacy by so doing. Cyber criminality is widespread. Predators bait our children every day that goes under the sun. Perversity is gaining ground on the media. You almost look weird if you go out on a social gathering and you (a man) are well-groomed or you (a woman) are well-covered. It is spine-shivering to see how voluptuous the world has become. It is not okay to teach God in schools but it's okay to exhibit counter-nature characters. Humankind has descended into the abys by our own willing. This is the time in which we need God the most. If you want to learn how to talk to God today, get your program here.
Yes, I want 5 Models of Prayer!

There is a God in heaven. He said that "And you will seek Me and find Me, when you search for Me with all your heart." Jeremiah 29: 13)
God is the only one capable enough to pull us out of this decaying world. He has the solution in hand. His name is the Lord of hosts. There is no battle He cannot win. The physical battles are just the slight manifestation of what is taking place in the invisible. And while the visible and physical battles are considerable, the invisible and spiritual battles are more destructive because they target our souls. The good news is Jesus has control over the spiritual realm also.

"I was dead, but look! Now I'm alive forever and always. I have the keys of Death and the Grave." (Common English Bible) Jesus was dead. And now He's alive. He knows how to defeat death. He knows how to defeat the result of the spiritual battles our world faces because the only purpose of those battles is to keep us captive in eternal death. Jesus is our Master who will deliver us from the grave of sin and the literal grave of this earth. He only wants us to talk to Him constantly and cast all our cares upon Him.
If you are confused and know not where to go, you must tell Jesus. If you are sick and there is no hope for you, you must tell Jesus. If you are the outcast of your family and you can't take it anymore, you must tell Jesus. If you lost everything and now are destitute, you must tell Jesus. You must tell Jesus all your concerns. He will guide you. All I know is that He is my first go-to person. Luck, chance, curse, or bad spell mean nothing in Jesus' care. You must tell Jesus. Neither you nor I can bear our burdens alone; Jesus can help us, Jesus alone. He is saying:
"Until now you have asked nothing in My name. Ask, and you will receive, that your joy may be full." (John 16: 24)
If your joy hasn't been full yet, then you need to talk to Jesus today.
Give me 5 Models of Prayer now.

When Jesus takes your hand, something has to happen in your life. Something will happen in your life if Jesus takes your hand, unless you pull it back. Jesus starts with our mind, renewing it, so that we can be a new creation. Romans 12: 1-2 admonishes us to be renewed.
"I beseech[a] you therefore, brethren, by the mercies of God, that you present your bodies a living sacrifice, holy, acceptable to God, which is your [b]reasonable service. 2 And do not be conformed to this world, but be transformed by the renewing of your mind, that you may prove what is that good and acceptable and perfect will of God."
Our mind commands our actions. What we think of, believe, and value is what transpires in our actions. We may say something else, but our actions sustain what our mind is. When Jesus comes in someone's life, He renews their mind. Our thinking changes, our beliefs also along with our values. We gain in self-esteem, self-confidence, and courage. We are valued by the Most-High, and therefore, we need not look down on ourselves. We are as valuable as a loved bride to our Savior.
When we learn that we are special and beautiful to the King, we start to love our Lord some more. As we love the Lord, our love for ourselves will grow. That joy that comes from within will spill over to others.
We will become a source of joy, inspiration, and encouragement for others. We start to follow the goals that God has for us. Indeed, God has goals for us. He wants us to prosper. But to prosper, we must know what our God-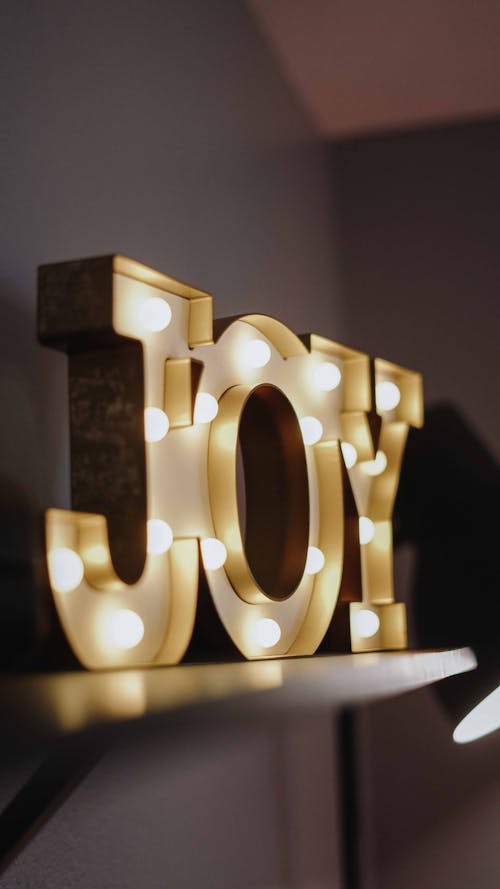 designed goals are. Read this. God did not call all to be pastors, doctors of the Word, evangelists, prophets, or apostles. So, let no one tell you that pursuing your goals must ONLY be to preach the Word of God full-time. There is nothing further from the truth.
If you feel that God is calling you to be a full-time preacher, praise God! Go for it without hesitation. But if you feel that God is calling you to pursue another path in life, praise God. Go for it without hesitation. But remember that our ultimate commission is to make disciples of all the nations.
"Go [c]therefore and make disciples of all the nations, baptizing them in the name of the Father and of the Son and of the Holy Spirit" (Matthew 28: 19.)
You do not need to be a full-time preacher to make disciples of the nations. If you are called by God to be an accountant, a professor, a medical doctor, or business owner, do your job so that even the hosts of heaven will stop and praise you (I paraphrased Luther.) In your line of duty, do not refrain from presenting God's principles daily. God will make you a way to introduce your peers to Him.
So how do you even know your transformation has taken place and how to know what God is calling you to do?
We have made this so difficult when God desired it to be plain simple. Listen to your heart, God's children! What is the unbullyable desire of your heart? What is that desire that you just can't happen to repress? It is there. It goes with you everywhere you go. That is one hint God might have equipped you to pursue that path. The second hint is your personality. You might ardently love public speaking, but is your personality enthusiastic? Public speakers are usually buoyant and charmingly enthusiastic. It is said usually, not always. Some public speakers go unnoticed when they are offstage. But can you arouse a crowd to follow your lead? Put that on check and you have your second hint. The third hint is your abilities. This can be perfected. If you feel that God is calling you on a specific task and you don't have the skills it takes to carry out that task, no worries, you can get some training and pursue your calling.
Your desire, your personality, and your abilities are the three hints that can point you toward God's calling for you. A forth hint could be peace. Are you at peace with your decision to pursue this path?
If you find the area in which God is calling you, you will be successful if you pursue it. Success and prosperity do not scare God. Do not espouse the bad theology that posits that if you are financially blessed, you will run away from God. Gold and silver belong to God. He can give them to whomever He pleases. And believe it or not, if you pursue God's calling for your life, you will be blessed.
The first blessing and transformation will be spiritual. Your love for God will grow. You will want to know more about God. Therefore, you will read and study His word some more. You will pray more. You will spend more time with God's children. You will share the word of God more often. Other areas God's blessing will cover are life and belongings.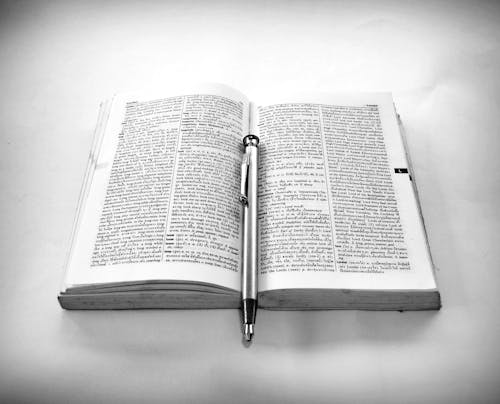 When you see the patriarchs that God blessed in the Bible, none of them was financially poor. We can't hide behind spirituality to pretend that God's blessing does not mean having a good savings account. Four traits accompany everyone God blessed in the Bible. 1) God's guidance, 2) long life, 3) children and grandchildren, and 4) materialistic belongings, unless otherwise decided by God. The prophets were not certainly people of great life materialistically speaking, but God sent them with a message, He did not speak His blessing over them. That is a different story.
If you follow God's guidance, He will never leave you go hungry.
In fact, what does the psalmist say?
"I have been young, and now am old; Yet I have not seen the righteous forsaken, Nor his descendants begging bread. 26 He is [e]ever merciful, and lends; And his descendants are blessed." (Psalms 37: 25, 26)
Not being able to provide for the basic needs of one's family is not obviously God's plan for the righteous. If this is your case, you are not necessarily cursed, but you are not enjoying God's blessings. Lift your voice to God and weep. He will guide you and save you.
Read Matthew 6 from verse 25 onward. Jesus asks us to not worry because God will take care of us. Now this does not mean that He will provide manna for us. It means that He will help us lead a citizen life, working with integrity, and managing one's gain, God's way. Everyone who follows these principles will never go hungry.
If above all, you don't know what God is calling you to do, seek help and pray.
Here is The 5 Models of Prayer again.

If you go ahead and order this program, The 5 Models of Prayer, it will help you:
Develop a serious relationship with the Most-High
ALWAYS have something to say when you go before God to pray
Know exactly what to say in prayer for almost every situation in which you find yourself
Eliminate the anxiety that comes with the worries and cares of this world
Discern the direction the Spirit is taking you
Daily, your life is affected – directly or indirectly – by inequality, global environmental change, and large-scale conflicts regardless of your location. These problems will continue to fester and destroy this world. If we do not hide in God (in a serious relationship with Him), we will continue to expose ourselves and our loved ones to the miseries that result from them. It is costly to sustain a wobbly relationship with God.
I am a living testimony of how this world can destroy life. Unemployment, family crises, and cancer have hit me straight in the face. If it wasn't for God, I would not be sending you this blessing today. You are the reason God brought me back from the bottom of the darkness of this world. Act on your life and on the life of someone you love today. This message of salvation must reach everyone that is willing to hear it.
I know what it is to be hopeless. I don't wish anyone to go without God for another day. God is here. He is willing to listen to you. Just talk to Him and give Him permission to work mightily in your life. I have seen God's hand closely at work. From when I pastored churches to now when I travel to speak or teach God's children about the working-wonder-power of God, I see our Heavenly Father raise people from lowly places to set them on high grounds. I get all excited to show you how to take full advantage of the prerogative we have in the Lord.
Thousands of books and programs have been written about prayer. Most of them are masterpieces. They lead people to Christ. Most of them also are not inspired. When you listen to The 5 Models of Prayer, you will understand that it is inspired by the Holy Ghost. Before you wonder why
I'm saying that, listen to this.
I never thought of laying any program out there like this one. But one day, the Holy Spirit stopped me and let me see the plan of this program clearly and it stayed with me all the way as I was following God's lead. And this program is different in that it is directly practical and applicable. With this program, you are not going to get:
Overloaded theological concepts
Grandiloquence
Inaccessible terms and phraseological figures of speech
The program is simple for everyone to have access to God, right from the start.
Knowing the industry in which we are, if 5 Models of Prayer were to be priced full-value, each of its five main sections would fairly cost at least $39.90.
You would need about $200 to get this program, which, in fairness, is a reasonable contribution to help your soul, the souls of those you love, and sustain our ministry for others to benefit. Let me repeat that this program will help you:
Develop a serious relationship with the Most-High
ALWAYS have something to say when you go before God to pray
Know exactly what to say in prayer for almost every situation in which you find yourself
Eliminate the anxiety that comes with the worries and cares of this world
Discern the direction the Spirit is taking you
Get and understand God's answers
Gain strength in your daily walk with Christ through the secret of prayer
Align with God's will
Gain peace of mind
Grow in forgiveness
And much more.
If you were to get this program in its regular price, you would pay at least $200. And even then, it would be fair. But you will not be getting it today for $200. This is the content you will be getting:
The model of Jesus
The model of the five areas of life
The model of the seven deadly sins
The model of the normal Christian
And the guerilla model
You won't even get all this value for half of the industry price. We are going to help you get this great-value product to feed your soul with the digital version at fractioned price of $24.95.
$24.95
Yes, I want The 5 Models of Prayer now.

Some of you might be thinking, if this is the Word of God, why put a price on it? That is a good perspective. The word of God has no price value. But have you ever thought about the Bible? Do you know that heavy money goes into every Bible-publishing company? Money comes from the donors who just give to support the Word of God. So why do you have to pay money out of pocket to get a Bible?
Yes, millions of Bibles are shared for free every year, but millions are also sold. Over 20 million bibles are sold every year in the United States alone. Every penny is accounted for those that are shared at no cost. We, at Act On Your Dream Today, do not receive any grant nor donation from any source. We spend time, use technology, and energy to yield valuable products and services. Don't you think it is fair to replenish that investment to enhance our action? We will not hard-sell you anything. We know you will be greatly blessed with this program if you get it.
Procrastination always brings to second-guessing yourself. But really, what do you lose to make a decision right now? Above all the benefits stacked above and much more, you are guaranteed a full refund if after 30 days you decide that you don't like the program. Now you only need five days to go over the entire program. That means you can go over it six times and still request your refund. So, that is 30-day same as free.
No, we are not concerned that you will take advantage of us. Let's just leave it right there.
More people are richer today than ever in the history of humanity. But most people are also scared than ever. At the era where technology and science have achieved wonderful ascensions, human life should be safer. But that is the era where more people die young and crippled with the rarest diseases. Don't believe anything they tell you out there. This world is coming to an end. Only those that know God, love God, expose themselves to God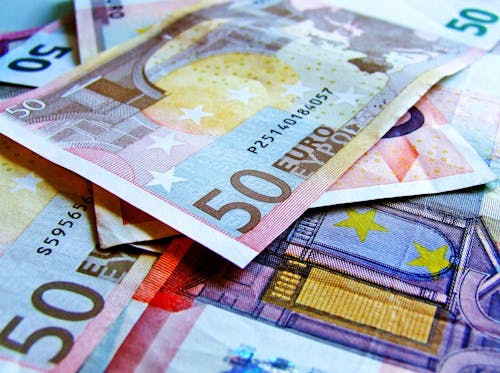 constantly experience true peace, joy, love, and stability even in the middle of turmoil. Take a step today to learn at least one more thing about the spiritual language of God.
Not to scare you, but we don't number our days. You don't know what tomorrow is made of. And on a positive note, you don't know what a gift you can give someone by offering them this product today.
$24.95