Tip #7: Be genuine all the time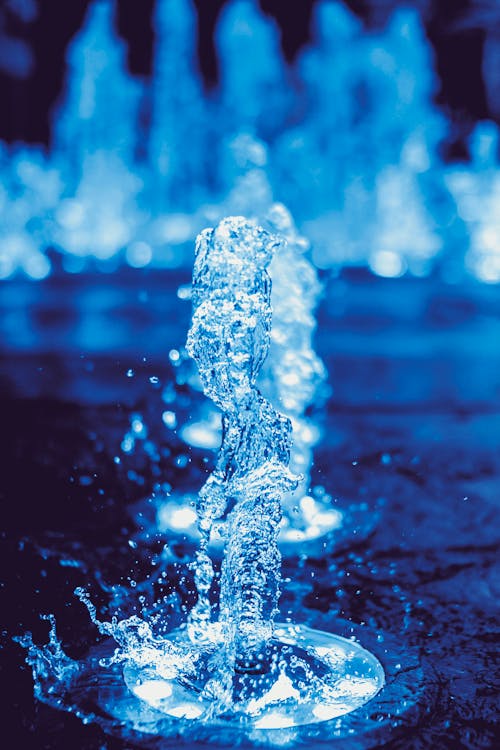 In this world of superficial reality, the challenge of being real and authentic is enormous. The news is said to be fake. The food is said to be grown and preserved by and with artificial elements and preservatives. Every aspect of life is fakery to the point that women ware fake eyelashes and men stick fake leg, dorsal, and abdominal muscles in their body just to look fit and exude stamina. Fakery is so intense that it is more difficult to be real and authentic. In fact, authentic is now considered fake. So, how do we distinguish ourselves from this messy Capernaum? Life can become faker, but we can still be genuine.
Know who you are
If you are genuine and true to yourself, you will be genuine and true to others. If you are genuine and true, you will give your best and reap fulfilling results all the time regardless of the outcome. To be genuine and true, you need to remind yourself of who you are all the time.
People who are true know themselves and accept themselves. They know their strengths and accept them, and they know their weaknesses and accept them. Some people just don't want to appear to be smart and therefore opt for low profile. That is being fake. Let me admit that I have done this also. Recently I was attending a Man's Ministry Summit. The conference purposed to create five different committees to manage the 15,000 members comprised in this area, so approximately between 1,500 and 3,000 members per area. I was vehemently called by the men of my area to lead our committee and I decided to do low profile because I didn't want to appear too, I don't know what. A person who does not accept their strengths is not being genuine. In this instance, I was not. I have the leadership skills these men needed, and I did not accept to serve them. Shame on me.
Equally, a genuine person knows their limits and accept them. There are some limitations that will never end. Nick Vujicic is a painter, swimmer, skydiver, and motivational speaker who was born without arms nor legs. He knows he's never going to grow any legs. So, he accepted his limitations. That does not mean that because he accepted his limitations he is going to stop enjoying his life with his strengths. When you know and accept your limitations, you can focus on what you want and can change. If you hide your limitations, you will never grow past them. Some limitations can be worked on and improved. The first step is to acknowledge and accept them.

"Therefore I take pleasure in infirmities, in reproaches, in needs, in persecutions, in distresses, for Christ's sake. For when I am weak, then I am strong." (2 Corinthians 12: 10) This is Paul writing. He did not hide that he was weak. But his weakness, says he, helps him receive the strength of the Lord. Some weaknesses will only be used profitably by God. Some of them can be improved with effort and outside help. If you are weak at math, you can't succeed by hiding your weakness. You succeed by voicing it out to your instructors and hiring private tutors and attending tutoring at your local college. Bottom line, know who you are and accept it.
Remain open
If you want to be genuine, give the best of yourself, and get the best results, you must remain open. Nothing is static in this life even though Ecclesiastes says that there is nothing new under the sun, we still don't know everything that is under the sun. God created everything we know now and everything we don't know when He created the heavens and the earth. All we do now is to discover them.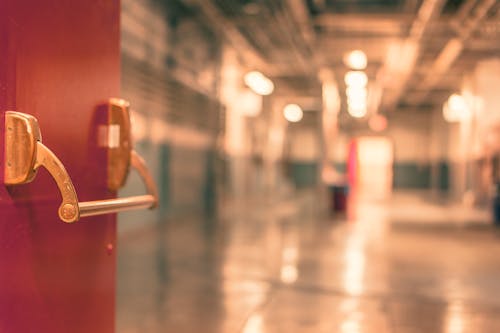 We know that there are 118 confirmed elements in the periodic table. The first element in the table is hydrogen and the last #118 is oganesson. Elements 113, 115, 117 and 118, the most recent discoveries, were officially confirmed by the International Union of Pure and Applied Chemistry (IUPAC) in December 2015. You see that if you took chemistry in summer of 2015 you were taught that there were 114 elements in the periodic table. If you were then to shut your mind to what your child was telling today in 2018, you would be wrong. Everything is there: we just don't know what's there.
If you want to be real and genuine, admit to yourself that you don't know everything that's out there. While you must keep your values intact, you also need to remain open to new knowledge. When we go to school, we do not go there because we are going to create knowledge. We go there to discover what's already there. We can only learn new knowledge by staying open. He who keeps an open mind will grow in knowledge. Who grows in knowledge is genuine and yields better results in anything they do.
Know when and how to welcome solicitations
"Let [n]your 'Yes' be 'Yes,' and your 'No,' 'No.'" says Jesus in Matthew 5: 37. Hesitation does not make us trustworthy nor authentic. Better yet, winners know what they stand for and decide fast. We get tones of solicitations daily. Your child will ask you to come to their thanksgiving ceremony. Your spouse will ask you to put out the trash. Your boss will want you to come in on Sunday night to wind up some pressing tasks. Your dog will cling on you to play with you. Your mom will call you for a deep conversation. And the telemarketer will call you in the middle of your meal. You need to know what you stand for and when to say, "Yes", and when to say, "No."
People will challenge you to say, "Yes" when you must say, "No." And vice versa. It takes courage and determination to say exactly what your values dictate for each occasion. The bottom line is if you keep saying "yes" when you should be saying "No", you will ruin yourself and your results will be mediocre.
The same holds true for no. Don't just say, "No" because you don't like this person or because you want to appear strong. That does not help a bit. Go back to being selfish and knowing what is in alignment with your values.
Now if you want to argue that we are here to serve others and we shouldn't promote selfishness, I agree with you. Totally. But I once watched a movie where there was a thought leader or what you would call a guru. He had a great following in a churchlike setting. He promoted the idea of always saying "yes" to become prosperous. And one person followed that so blindly that he got himself in serious troubles. You can't just say "Yes" or "No" to everything or everyone just to please. If you do, you are the epitome of fake, and nothing good will yield out of your actions. You go figure.