Tip #5: Start over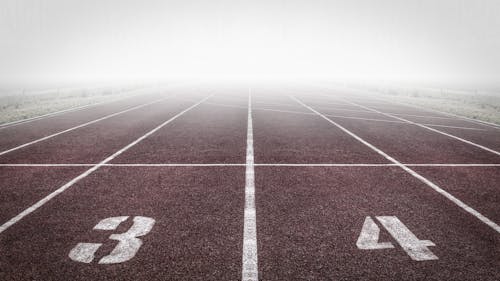 One of my big sisters can be silly. When you leave her house, it is unlikely that you will find your way into her living room the next time you come around. She keeps moving her furniture around the house. Reason? She says that it gives her a fresh look and soothes her spirit. That can be annoying for someone like me who does not enjoy moving. But when you think about it, is it not a good idea to give your eyes some rest and fresh look?
When you set your house a certain way and you keep things that way all year long, year in a year out, your house will start to look too monotonous. Your eyes may not love your place anymore with the intensity they did the first time you moved in. If you lose your excitement, in anything you do, you will not give your best.
I have been asking this question for quite some time to find out what people think when it comes to giving themselves a fresh start. "What can one do to get a fresh start?" One answer I keep getting is that one should decree a general cleaning day in their house at least once a month, preferably once a week. How that works is that you set a day when you clean almost everything you can. It can be physically daunting, but if you get exhausted while cleaning and restyling your house, you probably did the right thing. You will get a good night sleep and your house will look different.
Another answer I get often is to take a night out camping in the woods or get a night or weekend in a hotel or cabin somewhere. I have tried both. They tend to work. Now if none of these is working, then what I'd suggest is to be creative.
Trash every bad memory
Let's suppose that you break up with someone. That can create undesirable feelings. It hurts. To give yourself a fresh start and be able to continue giving your best, there are a few things you can try. If it is not necessary to keep that person's phone number in your phone, then remove it. If it's not necessary to keep their picture hanging in your bedroom, then remove it. At least for some time until you finally process it.
What if that person bought you a car, or a house, or got you a job? That's a tough one. But there is a way of dealing with it too. If that person was a real danger, such as if they abused you in this house, you should choose between living the danger of reminiscence every day or moving away from that. Every situation is different, so, you must know what's best for you. If you can, you must sell the house and get a new one. If you can, you can sell the car and buy a new one. If you experience a painful breakup, you will slow down on whatever you do. To get back up fast, you need to get rid of everything that is causing you pain and bad memories.
Have a good day!
Begin by thinking about what your good day would be. Every day is different. There are days we can call good and those we can call bad days. Usually, we let the circumstances determine good and bad days. A good day could be a day where you wake up in the morning well rested, your spouse is all smiley, your breakfast is lovely. You get outside, and the weather is idyllic. You start the car and it runs smoothly. Your coworkers are all helpful and friendly, and your boss appreciates your work. On your way home, the traffic is light. Your mom calls you to inform you that her doctor just declared her free of whatever you dreaded. Your team won the tournament, and your neighborhood is quiet tonight. What a day, huh!
But is our day the reflection of the circumstances or is it the state of our heart and mind. Or is it both? I think it is both with circumstances dictating 25 percent of the quality of the day while the state of our mind and heart dictates about 75 per cent.
Circumstances can influence our day. They can influence our feelings, our mood, and even change the entire train of things. But our state of mind can determine how we respond to the circumstances that arise. If we respond negatively, the result will be sower. If we respond positively and growingly, the result will be less discomforting. If you want to have better days, here are a few things you should focus on every day.
Think of empowering someone today. There is always someone we can add value to. If you purpose to add value to someone, you will find a way to do so. It could be in your family or at work. 2. Think of what you want your day to be and work toward accomplishing it. You will not certainly get everything you want in life, let alone what you want every day. But if you strive to accomplish your goals every day, you will have no time for a negative response to negative circumstances. 3. Think of what you can learn today. We all have something to learn every day. We just have to find out what we need to learn. If you focus on learning from life, you will have no time mourning on the circumstances. But again, I'm not being naïve. Life is tough. The circumstances will get to us. There is nothing we can do to stop that. But if we do the simple things we are saying here, the hurt that comes with the toughness of the day will be reduced. That doesn't mean that we will never hurt if we do these things.
we will get hurt. We will feel the hurt. Only, if we focus on the lesson to learn through every hurt, we will get better every day. One lesson can be to not do what led us to this hurt in the future. It could be to not associate with those we were associated to before this hurt.