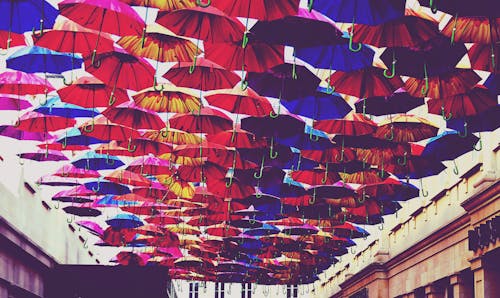 Even when you are talented about something, learning must still take place. Ben Carson (the neurosurgeon who made history by performing the first surgery on German conjoint twins and who later became Secretary of State under President Trump) was nicknamed gifted hands. He was a gifted surgeon indeed. But did he go to school to learn the art? He did. Maybe that is not a good example because everyone needs to go to a med school to become a medical doctor. But when your child shows talent in something such as an instrument, what do you do? Do you send them to art school to perfect his or her art or do you just shoot them in the world to excel in music? The point is that even talent needs shaping and sharpening. Having someone guide you does not mean that you are not smart or talented anymore.
Talent is shaped through

a

discipline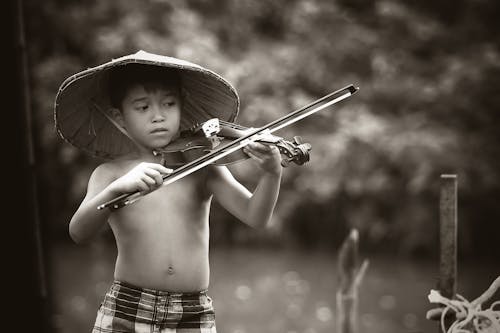 Some very talented sports players are courted by topnotch teams. They are paid top dollar for their talent. But when they join the club, they still need training like anyone else in the team. They follow the coach's guide and practices. They do not impose their way. The coach sometimes has to tell the team, "I don't care what you were doing well at X team; here we do it my way!" This is not being cocky. It is bringing discipline. A smart person must submit to discipline before attaining excellence.
If you are in a school of martial art, chances are you will see advanced classes do miracles. If you are of a fixed mindset, you will quit because you think these guys are way smarter than you. You will think that you can never do what they are doing. Little will you think for a second that they all started like you and surrendered themselves to a discipline. In college, you usually take some classes with people who are in their upper divisions, such as junior or senior classes.
When you look at how their threads are well-structured, you see yourself as so not smart. Little do you consider their introductory post where they said they are in their last semester in college. It is rare to see a freshman in their first semester write as good as an English-major student in their last semester in college. It is good to look at others' performances as a model to follow, not as a discouraging factor.
It is also good to remain equal to ourselves, and never try to impress or be someone else. When we necessarily venture to mimic someone else, we become fake because we can never be someone else. We all know that movie stars are not who they appear to be on the screen. First, they have other names — the names of the character they portray, and second, they wear makeups. One of my favorite actors is Kieffer Sutherland. In one of his shows, he plays the role of Jack Bauer. In another, he plays the role of President Kirkman. Mr. Sutherland is neither one of those. He does what he's told. And in his private life, he is himself. Being ourselves is the best skin to be in all the time.
American prisons are full of young people who did not accept to be themselves. They wanted to be as wealthy as their old neighbors before securing a career. They wanted to be as famous as the guys and gals they see on the other side of town without learning any trade. So, they induced themselves into gangs, breaking into stores, banks, and mansions. They covered their true selves with the iniquity of glittering objects that did not belong to them when you think about it.
Now I know how much heat I can take with this comment. I am a sociology major. I know what institutional discrimination has done to this country (the USA) and how many men of color were rushed to prison arbitrarily. For those, I feel sorry. But there is also a class of prisoners who deserve to be in prison for the choices they made. I hope this clears some of the cloud that could rise from my first comment.
A fixed mindset will press you to be what you haven't learned to be. A growth mindset will help you accept who you are and follow the best path only you can follow successfully.
There is such an exciting feeling in the process to any accomplishment that sudden occurrences cannot offer. For you to understand it, let me ask you this:
What do you enjoy the most, the act of eating or the result of being full?
I prefer eating because it is delicious than to be full because there is no delight in it, at least not in my mouth. When you travel to a new place, what do you enjoy the most, the thrill of daydreaming about what that new place would look like and the discoveries along the way or the stagnant impression of already being there? Unless the way is perilous, it is more blessed to travel to a new place than to be there already.
Time can level uneven landscapes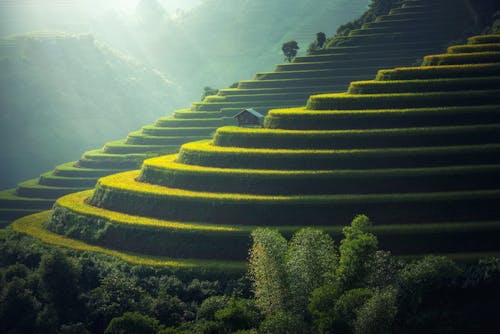 Ecclesiastes says that there is a time for everything. Even when you keep a scar on you for the rest of your life, a wound does not stay forever. There is a time when the wound is open and after some time, the wounded place heals. Time fixes most of our scars. Not getting what we would want to get today may cut a wound in our heart for the disappointment that comes with defeat, but the situation will not last forever. We might get what we didn't get today next time. And if it is not possible to get it all, there is always an option to move on to something even more suitable. Time is important in life. It is important to give it some credit.
Every beginning is humble. A child starts out as a dependent to its caregivers. Even rich kids have no access to their wealth before the time set by their providers. So, in a way, every child starts out poor. But with time, we all grow and become gradually independent. We can sit, we can reach stuff. Then we can lie on our belly and we can crawl. Next, we can walk, and we can drive. Every step comes with its responsibilities and independence. If a one-day-old baby were to demand us to let it drive, that would be scary, right? Why then do we refute the idea of having to start as small children on new endeavors? Every new beginning is slow and modest. With time, every young creature attains maturity.
If you feel that you are not getting what you deserve or are worth now, two things are possible. Either you are over evaluating yourself, or you are not doing the right thing. Double-check and see. If you are over evaluating yourself, calm down and enjoy the process. Eating is good, being full is as well. But you take time to eat before getting full. Traveling is wonderful. Arriving at your destination is also. But it takes time to travel. So, if you must be in the process right now, enjoy it. Now if you truly deserve more than what you are getting right now, then see what you should be doing and do it. Either way, try to keep your hopes down. Life is not an exact science. Even exact science can round things up or down.
We do not have control over every circumstance
Sometimes, the circumstances in our life can influence how we perform. I don't see anyone who, going through difficult times, will not have a hard time performing even simple tasks. In sports, when a player gets injured, they will wait until they get better to go back to playing again. And usually, when they come back to the game, they usually perform on an average level. Now if they stared beating themselves up for not performing well, wouldn't you tell them to be soft on themselves? Circumstances can rust you out but with application, you can get up again.
When a girl comes to her mother crying because the bullies at school told her that she was not pretty, she expects her mother to counteract their declarations. And when her mother tells her that she is pretty, the little girl takes her mother's word for it. Sometimes, we need to take what we have and believe that that is the best for now. That doesn't mean that it is going to be the only best thing we will ever have. It just means the circumstances are not very favorable now.
Sometimes life can have no meaning. Nothing we do works the way we expect it to work. Nothing makes sense to us. But that doesn't mean that this is it for our life. It just means that the clocks in our life are not ticking on the right spot. But since life is circular, believe it or not, someday, if we keep watching, those clocks will tick on the right spot.
Circumstances do not define our worth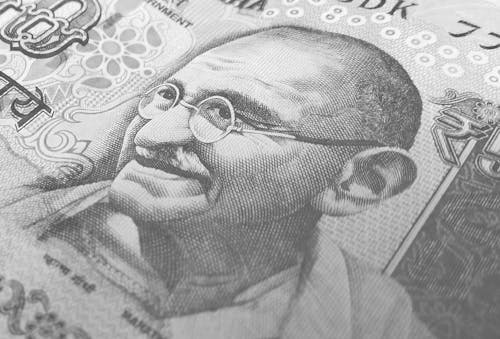 No event can determine our worth. Events just happen because this is life. What matters is how we respond to the events that take place in our life. Every event can bring out a positive vibe or a negative spell depending on how you respond to it.
Remember that no event can last forever. So, when one is taking place, what I would suggest is to keep an eye on what might happen next. If you keep your eye on what next, chances are you will be prepared when the next happens. But if you keep all your eyes on the event of the moment, there are also chances that you will not be prepared when the next happens. Preemptively, we must always recommend our life and projects to God who controls the times and the circumstances.
No single event can determine you. On the contrary, you can determine every event whether it breaks you or makes you. Some people battle some difficult diseases and come out the victor just to give up on other minors and succumb. I am not saying that we can beat every bad event that happens to us. We can keep our mind on the fact that there might be a next time.